Our client a food processing plant located in ON, Canada. The plant has its own sewage treatment facility consisting of two lagoons.

Project description
EnviroFix was retained for decommissioning of the plant wastewater treatment lagoon system and to investigate the site to determine a suitable area for construction of a storm water management and irrigation water supply pond.
During this investigation an abandoned industrial landfill site was discovered.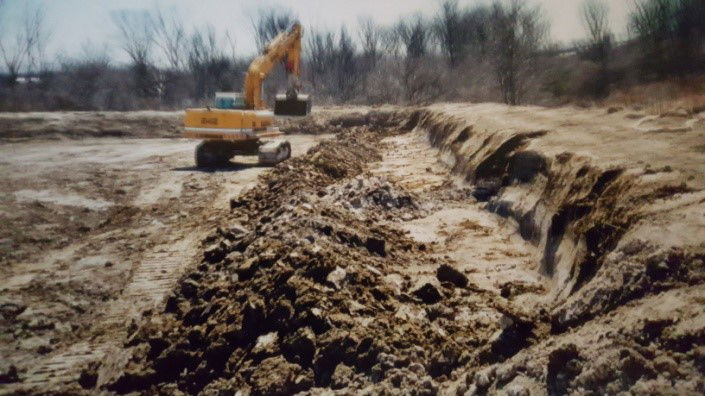 Project deliverables
Our client retained EnviroFix to decommission the landfill as part of the Lagoon decommissioning project. The total project scope of work included:
Assisting with regulatory approvals for biosolids soil organic conditioning
Conducting an investigation to determine the extent of a former industrial landfill
Decommissioning two lagoons and implementation an aeration system